A blog about my life, the thoughts I gather, the dreams I have and the experiences I want to share. On this blog you will find my bursts of creative writing, snippets about my daughter, my love for makeup, food, music and even my dissapointments and learnings from life. From deep meaningful words to frivolous phrases, it can all be found here
Wednesday, February 06, 2013
Tuesday, February 05, 2013
I have realised one thing that I need to do. And that is documenting my learning from life's incidents and revisit them again and again. So often, we go thru a situation that teaches us something. Once it is over, the daily grind settles dust over it and it fades from memory. When I try to think back at such situations, I have to try very hard sometimes :) Does it happen to you as well? So you have to try hard to be able to recollect things gone by?

And then when I do recollect things, I recall how I felt in that situation a lot more than what happened. Needless to say, my emotions are better embedded in the brain. Come to think of it, that is the reason that different people recall the same situation differently. As years go by, the versions could be so different that they might not be talking of the same incident!

I digress. The point here is that I want to keep a journal of my learning. So that I can read it from time to time and pretend to be wise!
Posted by

Ankita Bhatia Dhawan
at 2/05/2013 09:40:00 AM
Links to this post

Monday, February 04, 2013
The women of Kolkata baffle me with their sartorial choices! I am talking about the average middle class woman who you encounter on the streets, in a restaurant or mall, or even the local market.
On one hand you have these gorgeous cotton or silk sarees, paired with statement necklaces or big red bindis or both. No matter what shape, size or age, the woman sporting this look is always stylish and chic. If I were to say that the women of Kolkata own this look, I would not be off the mark.
Source: http://www.deccanchronicle.com
On the other hand, I have found sloppy salwar kameezes with ill fitting tops ans salwars that are a few inches too short. I have seen pretty dresses and trendy tops in summer and great coats and boots in winter. Sadly, I have also seen mismatched kurti and duppataas paired with printed churidars. I have noticed rainbow coloured socks with dainty sandals.
I am all for fusion wear that is interesting, but the most important thing is that the pieces have to go together! There is a fascination that women have with sweatshirts here. I have found them in all colours ranging from grey and navy to fuchsia and acid green! And the best part is that these sweat shirts, complete with a hood are paired with salwar kameezes. Yup, a full blown, traditional salwar kameez and duppatta set, often embellished with prints, embroidery or sequins. To top it all, the accessories are bangles and dangling earrings. The hoodies are just so jarring with the whole get-up! I just wish they'd pair it with a cute cardigan or a longish coat. And when you want to wear that hoodie, pair it with pants please... I am no fashionista but these are basic things.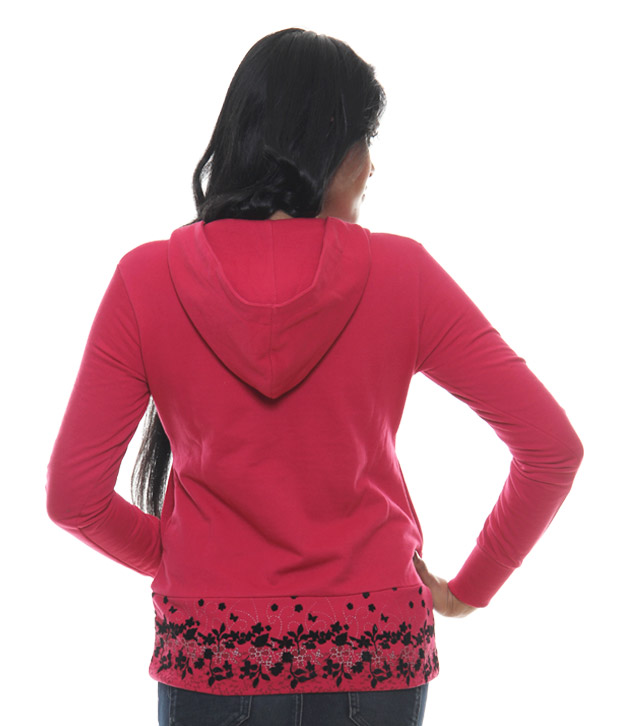 Source: http://www.snapdeal.com
Posted by

Ankita Bhatia Dhawan
at 2/04/2013 10:08:00 AM
Links to this post